You are here:
Home
/
Public part of the NoEs'reports
Sinano Institute
The SiNANO Institute is a non-profit Association established as a durable EU Network of researchers in order to form a distributed Centre of Excellence in the nanoelectronic field. More than 1200 scientific and technical staff are working together in the SINANO Institute. SiNANO is the most important flexible Research Infrastructure in Europe for long term Nanoelectronic research.
Contact
The SiNANO Institute office is located in Minatec, one of the most innovative centre in Micro and Nanotechnologies in Europe.
SiNANO Institute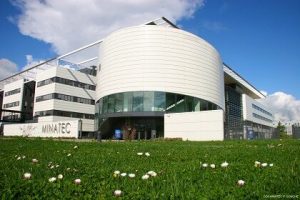 Minatec –  IMEP-LAHC
3 Parvis Louis Néel
CS 50257
38016 Grenoble Cedex 1
France
+33 456 52 95 09
 sinano@minatec.grenoble-inp.fr